WORLD FOOD MOSCOU MEETING in RUSSIA
Événement du 15/09/2014 au 19/09/2014
- Trade shows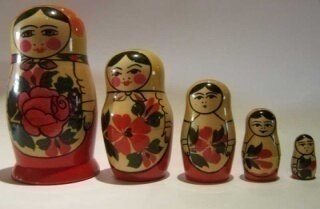 As part of the reflection carried out with the Cluster Fruit & Vegetable Nutrition Health Lot-et-Garonne, and with the support of the CCI and the General Council of Lot-et-Garonne, the Export Club (CIEL 47) organizes the visit of "World Food Moscow", for companies wishing to discover this show.

With 143 million people, RUSSIA is the largest market in Eastern Europe. It has 11 cities with over a million inhabitants including Moscow (12 million inhabitants) and Saint Petersburg (4.8 million inhabitants) and about 30 cities with over 500,000 inhabitants!


RUSSIA is among the top five importers of fruits and vegetables. Imports account for 80% of sales of fruit and 25% of those of vegetables. These are estimated at nearly 2.5 billion USD for vegetables to 3.2 billion USD for fruits.


RUSSIA became the first customer of the market in fruit and vegetables outside the European Union. It represents 39% of total EU exports to third countries. In 2011, EU exports reached 2.35 million tonnes (1.2 million tonnes for fruits, 1.15 million for vegetables).


The main European supplier countries to Russia are the Netherlands, Poland, Lithuania, Belgium and Spain. Despite interest of Russian importers, French exports are still limited, due to a misunderstanding of our offer.


Moscow and St. Petersburg are the essential points of entry to the Russian market, as many importers / distributors are located there.

More about this "AGRO" mission

Register to this mission